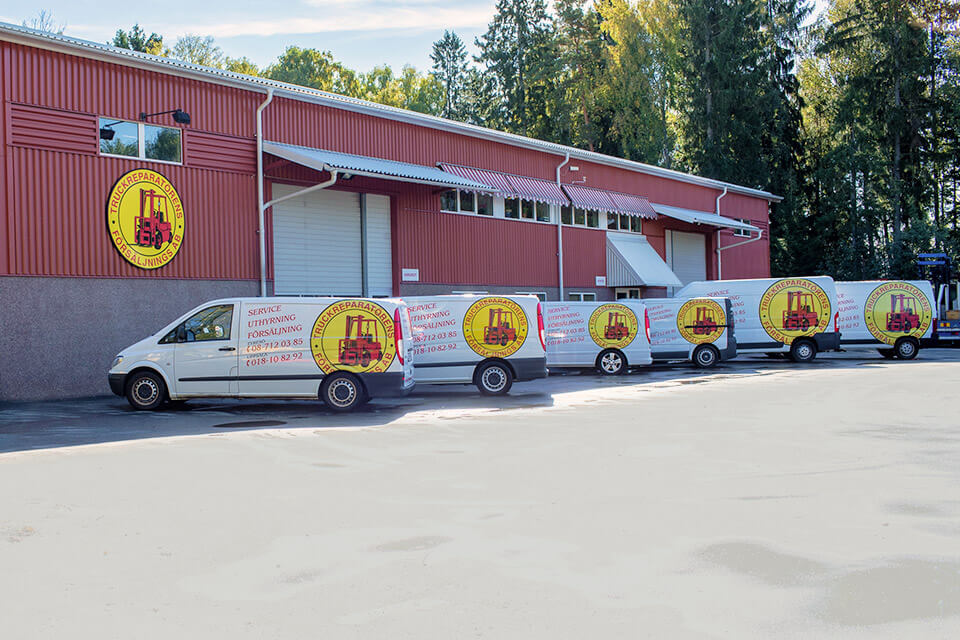 Your supplier of used and new forklifts
At Truckreparatören have a long experience with forklifts. As an independent supplier, we offer forklift rental, sale of used forklifts, forklift services, fork tests, spare parts, rental, finance and forklift training. We are located in both Stockholm and Uppsala where we in both cities can offer our customers fast delivery of used forklift as well as personal service regarding your forklift needs. Please contact us for more information about forklifts, forklift rental or other services.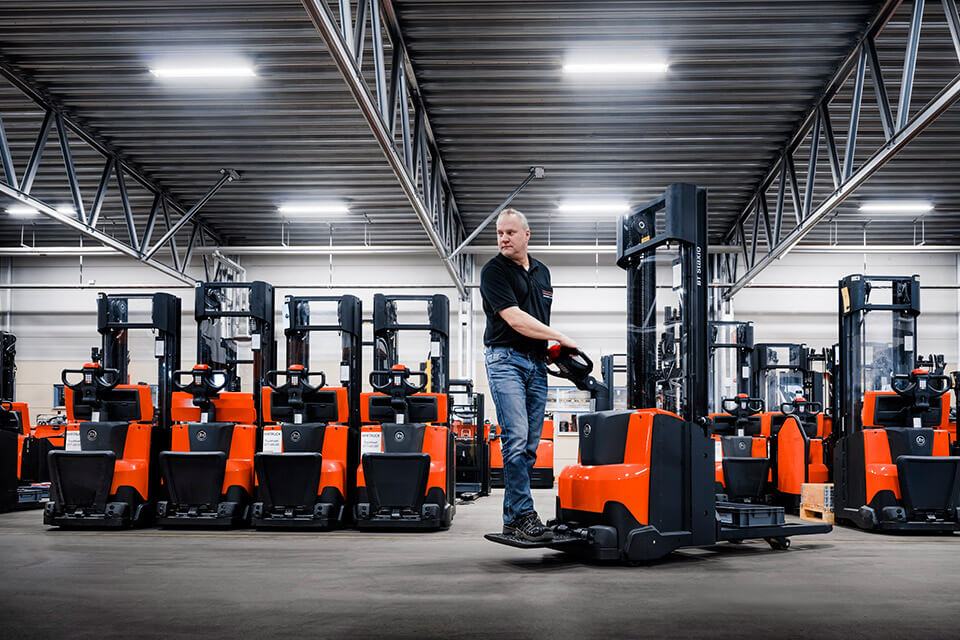 Do you want to rent or lease a forklift?
We offer truck rental where you can hire a truck for both a day as well as for several years. In the event of changing needs, just contact us as we look to develop a new solution for you. With about 350 used forklifts in stock, we can offer you a wide range of forklift with fast delivery.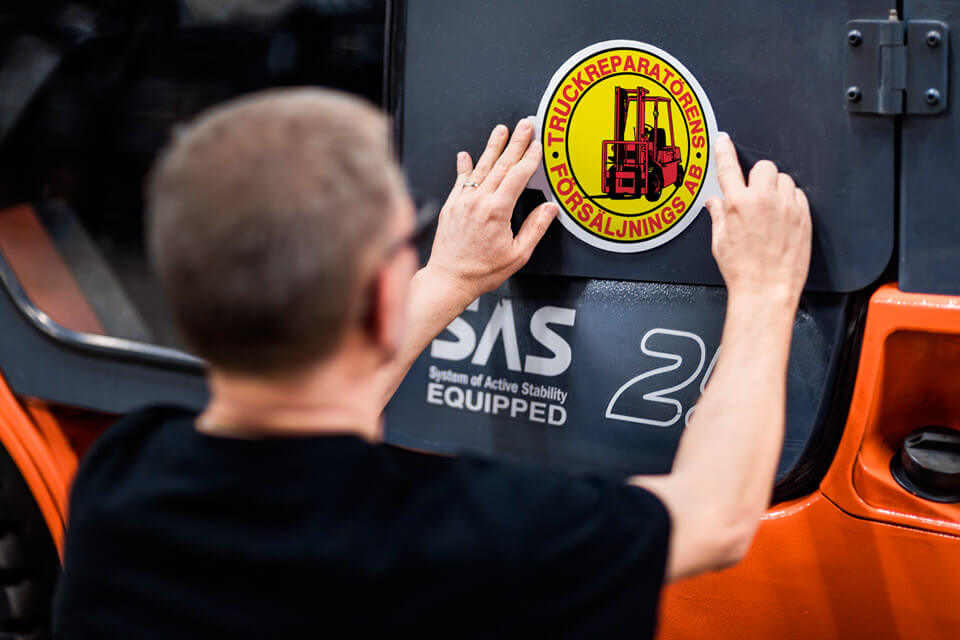 Do you want to buy a used forklift?
As an forklift supplier, we can offer all forklift brands on the market. The most common brands are Toyota, BT and Linde. Contact us and we will help you find the forklift that best suit your needs!
We have all kinds of forklifts. Are you looking for an electric or a diesel forklift, a reach truck, a wharehouse forklift or a stacker? We have the options for you. We have forklifts in all sizes!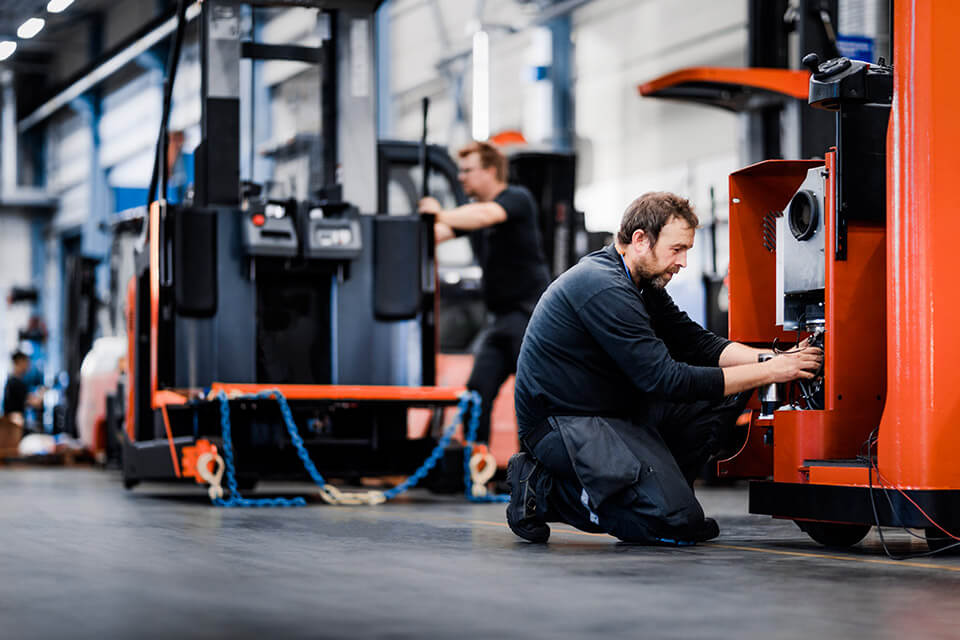 Do you want an annual service or have a broken forklift?
We will help you with your forklift! We offer annual maintenance service and also help if you need assistance with your broken forklift. We have 8 field busses and skilled mechanics and will quickly be able to help you when you need it.
Annual maintenance
With an annual service agreement we will check up on your forklift every year and test your forks (which is a governmental requirement) and we will visit on agreed month every year.
Repair
You contact us when you are in need of assistance, and we will send a skilled mechanic to your site.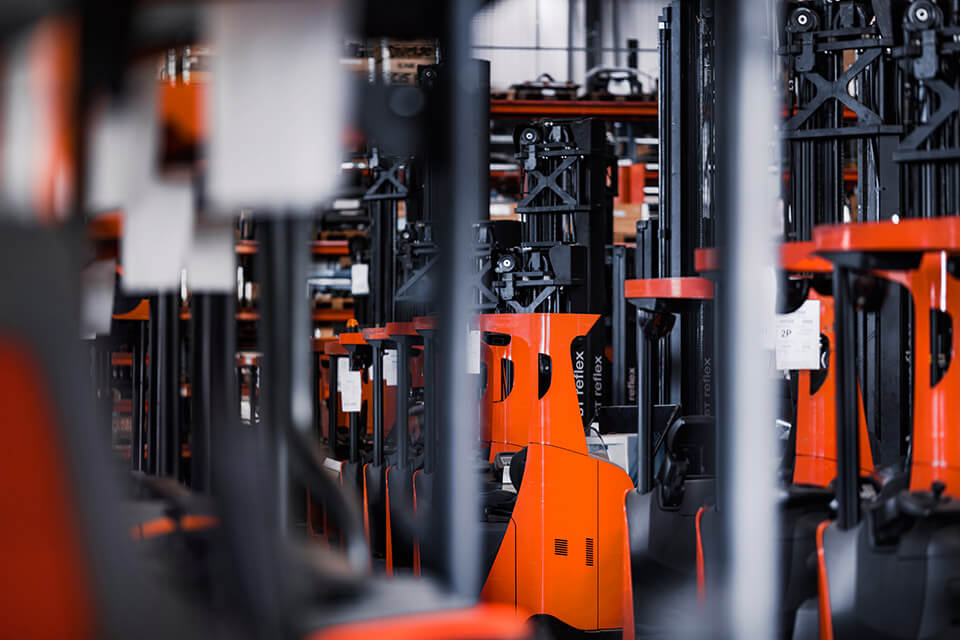 Forklifts in stock
We have more than 350 forklifts in stock.